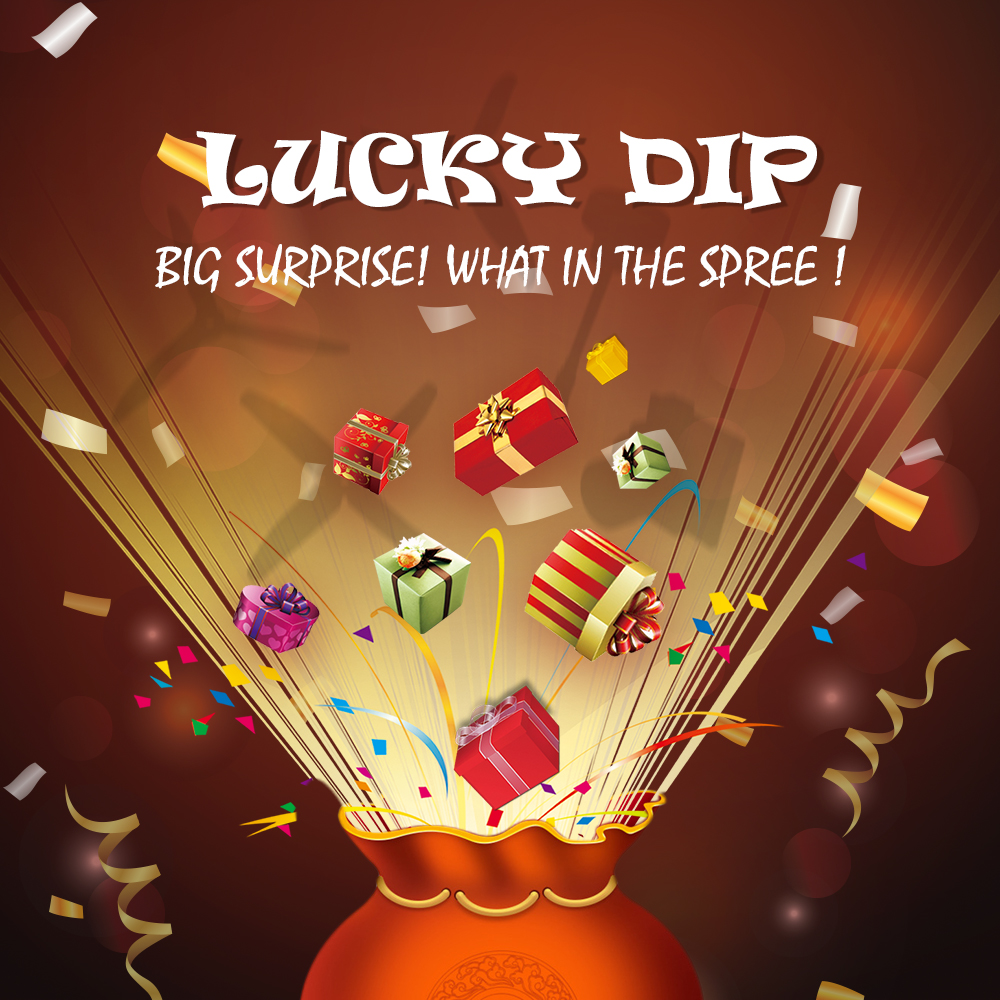 The retail value of the mystery goods inside the Lucky Dip are guaranteed to be 1.3x or greater than the original total price.

Lucky Dip includes: 4Pack Cyclone props (random) + 3pack Q5040/T5045V2/T5040V2 (random) + 3pack 3" or 4" props (your option) + Pagoda Antenna (lucky draw) /Arrow Micro Camera (luck draw)
15% luck draw chance. Every 100 Lucky Dip, there would be 15 with big surprise for a FREE antenna or camera.
Attention: All Lucky Dip contain random products that might not fit your specific needs. If you need certain parts, please feel free to check out our product page. There is NO REFUND for all Lucky Sprees purchases.